If Your Life Lacks Meaning And Purpose, You're Not Alone!
You're not alone if you feel your life lacks meaning and purpose! I hear from awakening souls worldwide experiencing what I believe is a spiritual health crisis.
This picture was taken of my husband and me several years ago at the top of Mount Kilimanjaro, one of the highest mountains in the world.
Ironically, I was standing literally on top of the world, yet I had never felt emptier on the inside. My life lacked meaning and purpose.
I was 50 and travelling all over the world after a long, fulfilling career as a Nurse. I had two grown children that were successfully launched, a great husband, family, and friends.
When my husband retired and wanted to start travelling more, it seemed the right thing to do to leave my career and explore the next chapter of my life.
Everybody who knew me was envious of my life, thought I had it all and was living the dream.
I lived the dream until I developed what I call soul hunger. A deep longing for a more meaningful and purposeful life that aligns our inner gifts with our outer purpose.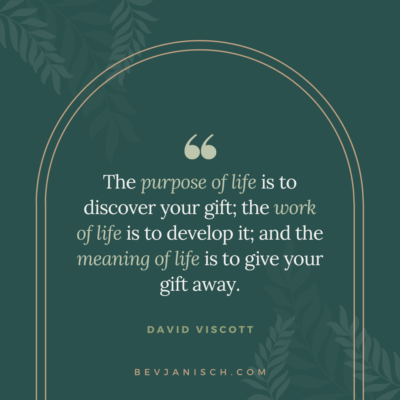 I found myself becoming increasingly unhappy with my life. I was busy but not doing things that felt meaningful to me.
In the book The Upside Of Stress: Why Stress Is Good For You, and How To Get Good At It, Kelly McGonigal, Ph.D., shared research findings that a lack of meaningful stress may even be bad for your health.
Ironically, a life that looked like I was living the dream was causing anxiety and impacting my stress hormone, cortisol.
I was living in a spiritual desert, and this disconnect impacted my emotional and physical health.
I tried many different things to find meaning in the life I had created. I travelled, golfed, socialized, painted, volunteered, did triathlons, and took courses in interior design.
Sounds great, but I was depressed and trying to figure out why, with so much to be grateful for, I felt something was missing.
I got to the point where I felt my soul was dying, and I knew I needed to make some changes.
I had experienced low points in my life, but this was different. I questioned, Is This Depression, Or Am I Experiencing A Spiritual Awakening? I now know what I was going through has been described as the dark night of the soul.
The dark night of the soul goes back a long way and has been described by Eckhart Tolle as "what one could call a collapse of a perceived meaning in life…an eruption into your life of a deep sense of meaninglessness."
During this confusing time, I intuitively knew that the answers were not out there somewhere but that they were inside of me.
I began learning about the power of meditation and decided to try it. As I established a regular practice, a shift and transformation began. In the post, With So Many Choices, What Is The Best Type Of Meditation For Me? I shared a guided meditation and some suggestions on where to begin if you're curious.
My meditation practice lets me quiet my mind to hear my soul and the little voice inside me.
I had profound insights recognizing that I'd lived my life to meet the needs of others and that my decision to retire was made for my husband and not for myself. I was so used to going with the flow that I had lost touch with my flow.
I realized that the dark night of the soul was the bridge between the first half of my life and the second half. The first half was where I fulfilled all my roles, and the second half was where my soul guided me.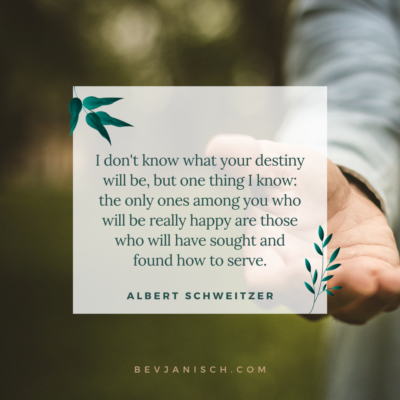 When I connected with my soul, I knew I had not finished serving and sharing my gifts with the world. I experienced what Eckhart Tolle described as a "kind of rebirth. The dark night of the soul is a kind of death that you die. What dies is the egoic sense of self."
As I emerged from the dark night of the soul, I made changes to reconnect with my soul's purpose; I needed to navigate my life in a new way and be guided from the inside out. I found this both challenging and exhilarating. I intuitively knew I was on the right track, although I experienced some resistance. I explored this more deeply in the article, The Biggest Reason We Get Stuck When Seeking A More Meaningful Life.
My journey through the dark night of the soul was ultimately about a midlife awakening; however, I hear from younger folks worldwide who are awakening to a more profound sense of meaning and purpose as young adults.
They're questioning the material values that emphasize the ego's needs, and their souls are stirring at younger ages. In Uncovering Meaning And Purpose Through Struggles, I share about one young man who found his purpose through pain.
Seeking meaning and purpose are signs of spiritual awakening, and we have a younger generation of budding mystics who are confused and asking the big questions – Who am I? What's the meaning and purpose of my life? Why can't I be happy? We have a spiritual health crisis.
We also have a tremendous opportunity to nurture and honour the awakening soul beckoning us to heal, evolve, and fully become our true selves.
As we become more fully who we're meant to become, our lives blossom, and we feel at home within ourselves and find our place in the world.
If you feel inspired, please leave a comment below. Our community would love to hear from you!
(Original post-September 15, 2015; Updated May 21, 2022)