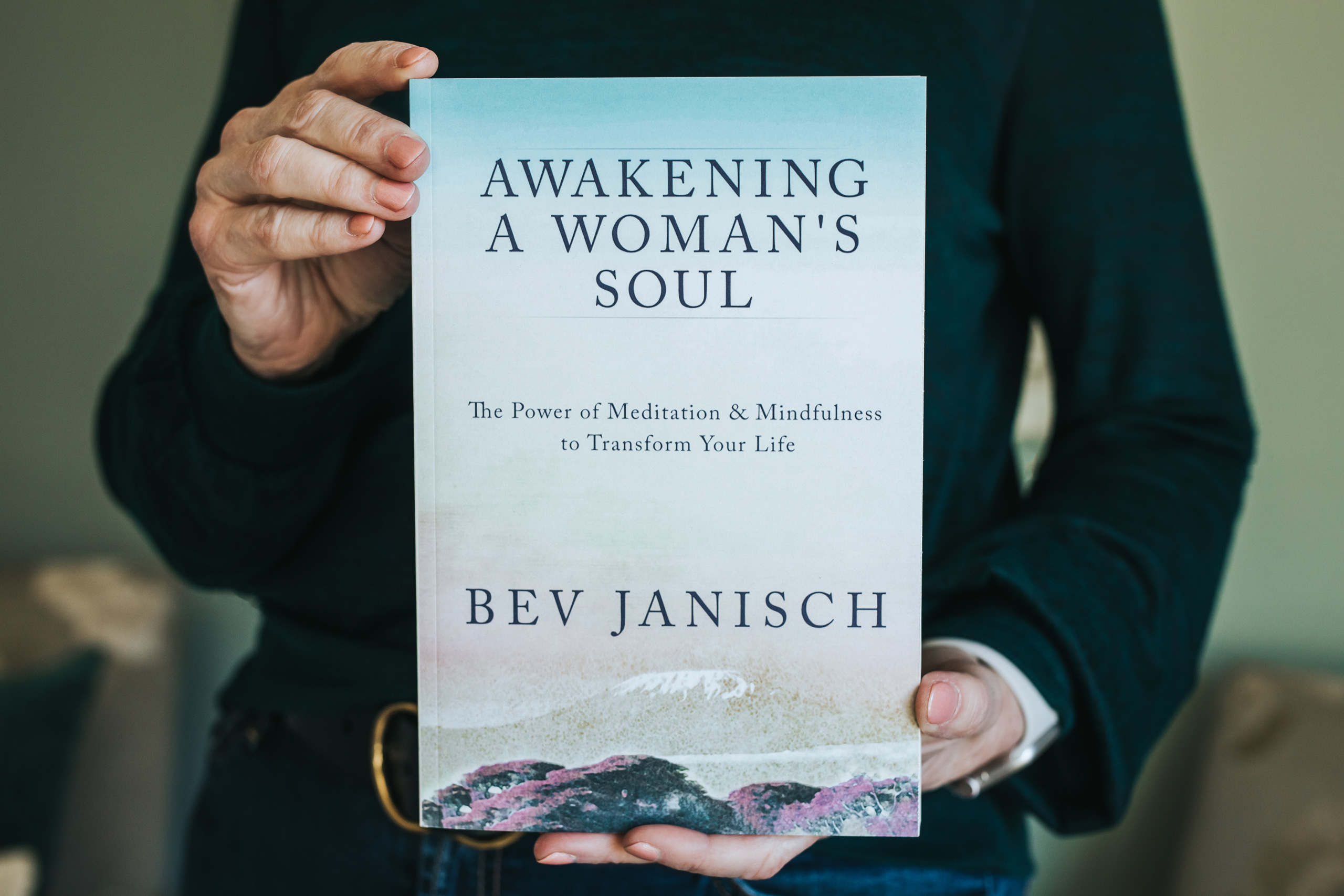 my latest book
Awakening A Woman's Soul:
The Power of Meditation and Mindfulness to Transform Your Life
An inspiring book that empowers women to come home to themselves and a life that aligns with their souls.
Get your copy of
Awakening A Woman's Soul
More about
Awakening A Woman's Soul
On the outside, Bev Janisch seemed to have it all – financial security, happy adult children, and happy marriage – yet, on the inside, there loomed a nagging dissatisfaction layered with confusion about what was missing in the beautiful life she and her husband had created. It took scaling the heights of Mount Kilimanjaro to realize that her happiness would only be found by going deeper rather than higher.
Awakening a Woman's Soul explores the modern-day woman's battle with soul hunger. Soul hunger is a deep inner longing for things to change. Our souls call for a shift from living a life based on how we should be and what we should do to how we are meant to be and who we are meant to become.
In Awakening a Woman's Soul, Bev explores her journey of transformation and the mindfulness and meditation practices that help us deepen our relationship with our souls. Our souls thrive on space, creativity, self-expression, freedom, connection, expansion, growth, love, nature, presence, forgiveness, and self-compassion. It's time for women to awaken and listen to the longings of our souls.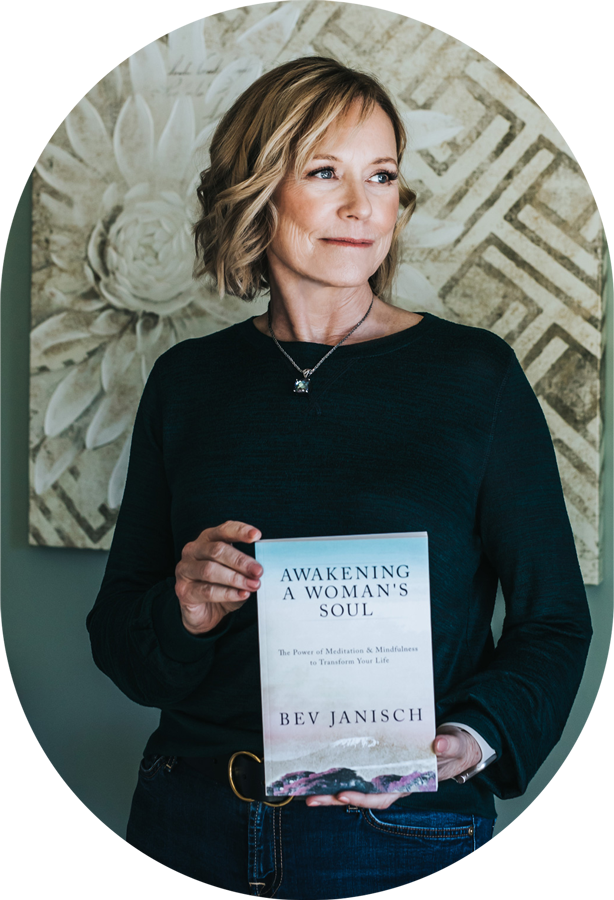 Inspiring women to discover and become their true selves.
The importance of balancing your roles (wife, mother, friend, sister, employee) with the needs of your soul.
The hidden misbeliefs about being a "good" woman that impact your health, relationships and sense of life purpose.
Key meditation and mindfulness practices from a variety of traditions to nourish your body-mind-soul.
How to make sense of "soul hunger" and the feeling that something is missing.
How to use your relationships as a source of personal and spiritual growth that are in service of your soul.
Ways to develop a deeper connection with your soul and live in alignment with your authentic self.
About The Author
Nice to meet you!
Bev guides awakening women worldwide to make the shift from feeling stressed and disconnected to peacefully empowered, living lives that feel good to their souls.  Bev's personalized meditation and mindfulness approach empowers women to let go of stress and struggle, get in the natural flow of life and live with greater inner peace and well-being. Bev is trained as an Integral Associate Coach™, Certified Meditation and Mindfulness Teacher, Enneagram Practitioner and Master's prepared Nurse.
Get your copy of
Awakening A Woman's Soul